Agua Dulce Agility Dogs

Here are some of our offspring participating in Agility
Shaddy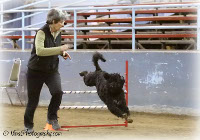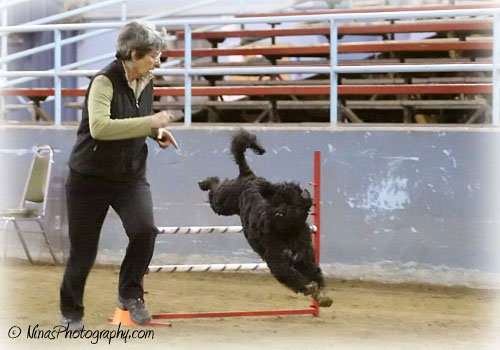 Shaddy completes a jump.
Shaddy is an energetic young boy who loves Agility. In this picture Shaddy is easily clearing a jump, one of the many objects that make up a Standard agility course. Shaddy is currently competing in the Standard Excellent class having completed Open and Novice classes. Shaddy also competes in the PWDCA Water Trials.
Mango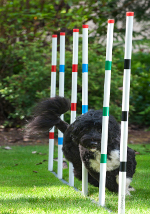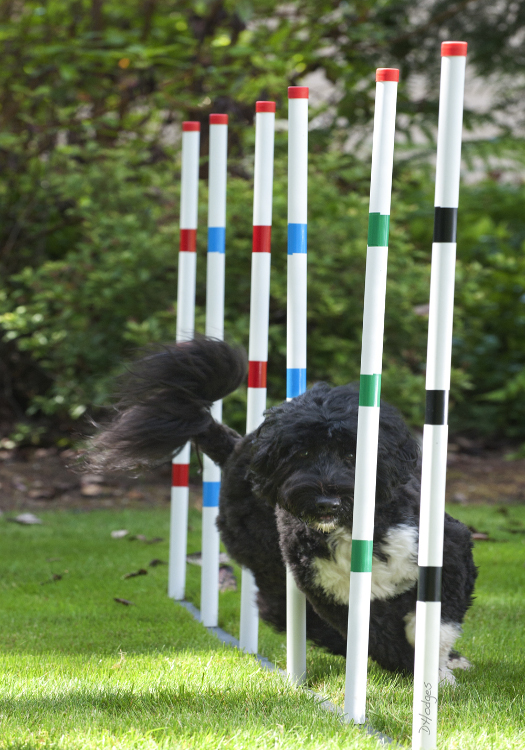 Mango does the weave poles.
Mango is pictured here going through the weave polls, you can see the intensity in her eyes as she negotiates the polls. Mango is Shaddy's little sister and in this photo is competing in the Novice Standard Class. She is active girl who enjoys agility and water work.
TailR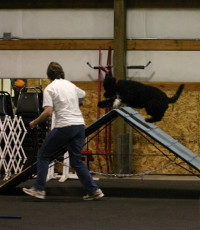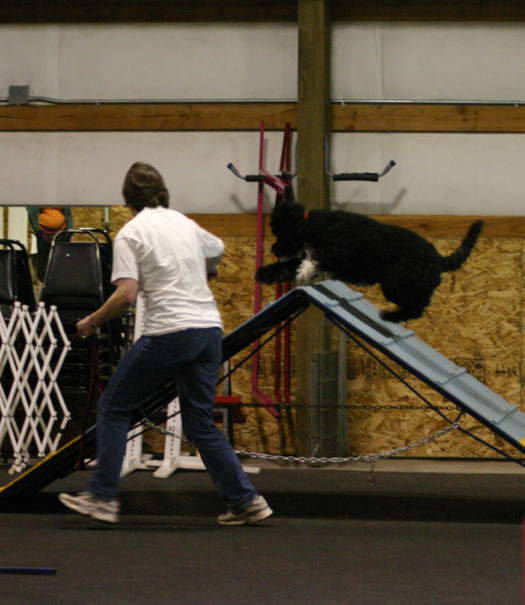 TailR on the A Frame.
In this photo TailR is on the A Frame. The A Frame is one of the contact objects in Standard class agility. On contact objects all four paws must touch the yellow contact area if it is to count as a successful completion. TailR spends a lot of time on a sailboat as her parents own a charter boat the Northwind that offers cruises in the San Juan islands and the Inside Passage. You can see more picture of TailR at their web site under crew at Sail the San Juans.

Shaddy Video
This is a video of a recent event that Shaddy competed in.